May - 16
2016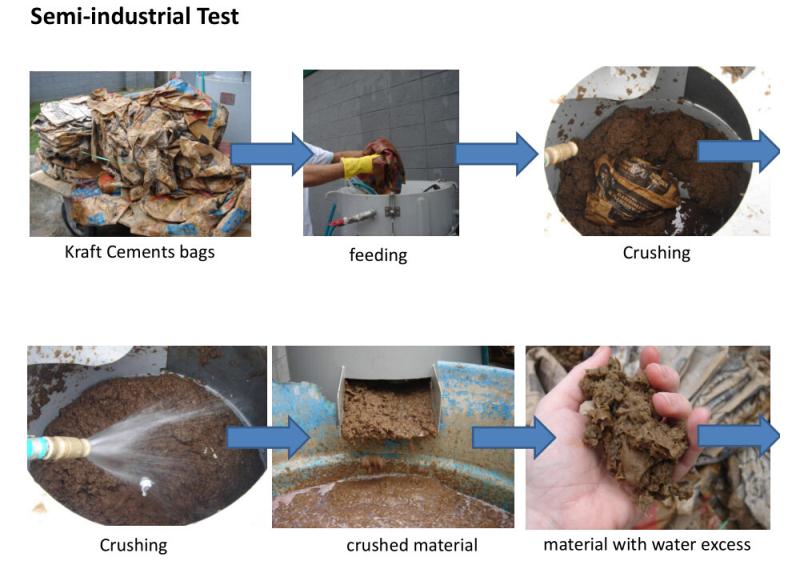 Brazil customer visited our factory for testing wood pallet machine
thoyu
In March 2016, Claudio came to our factory for testing wood pallet machine, representative in Brazil of the Brazilian Portland Cement Association. In their city there are much waste cement bags for free. So they want to make them into pallet for hold and conveyor cement. He brought two barrels with 30 kg of materials from Brazil. The materials are kraft paper cement bags already crushed for testing in our factory.
As the raw material water content is high, dry process is dehydration, drying, sun-cure, and redrying. 8% water content is ok. And then is the test. After one and half day test, the result is success. The test result is: 100% krafted paper is ok, and 20% wood-wool plus krafted paper is perfect. At the same time, it means krafted paper is ideal raw material for pallet. At last, Claudio ordered one wood pallet machine.
Our technical staff went to the working site to guide the installation and commissioning. And the final pallet is good performance, and the customer is very satisfied with it. We all wish further cooperation.
Raw material kraft cement bags: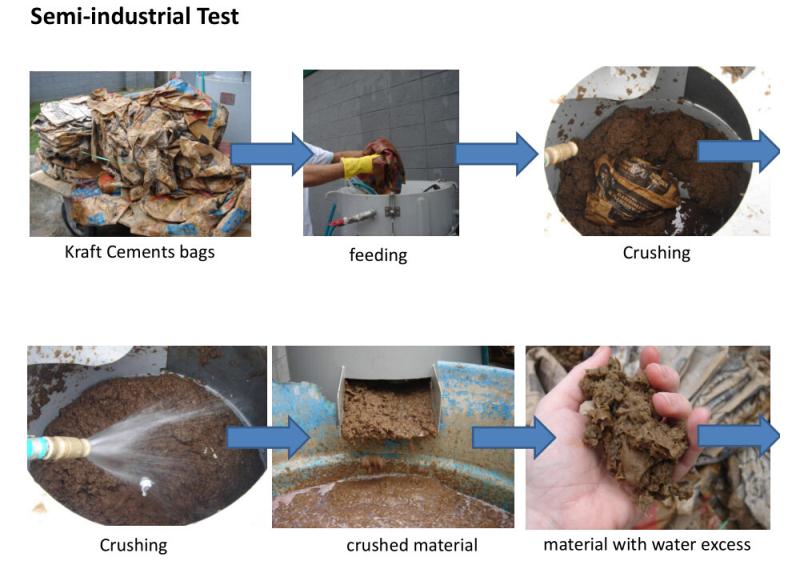 Material feeding: