May - 17
2016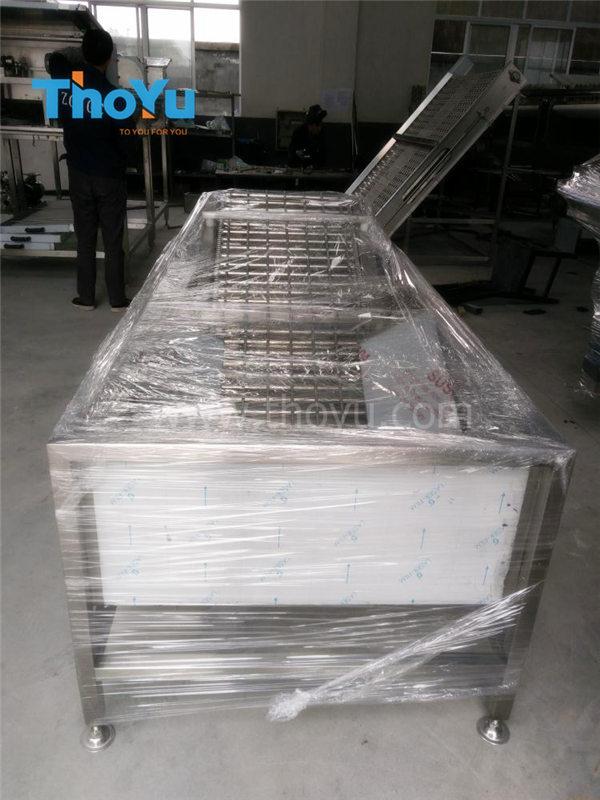 Whole line egg grading machine was sold to Puerto Rico in May 2016
thoyu
In March 2016, the customer from Puerto Rico placed order for whole line egg grading machine.
The whole line egg grading machine includes: water tank feeding, washing and drying, candling, spray oil and grading. We had customized Siemens Motor and all electrical parts are Schneider. Now the whole line equipment had finished and delivered out 8th May, 2016.
We hope that the customer can get more profits.
Egg grading machine features
1. Adopt professional design, and strengthening all the parts.
2. Automatic control, saving labor, and high accuracy stable movement.
3. Made of stainless steel, high durability, and corrosion-resistant.
4. Easy to operate and maintain.
5. Accurate grading, and zero breakage rate.
6. Wide application and reliable performance.
7. High efficiency and low energy saving.
8. Different models with different capacity and material for choose.
Picture 1 egg tank feeding: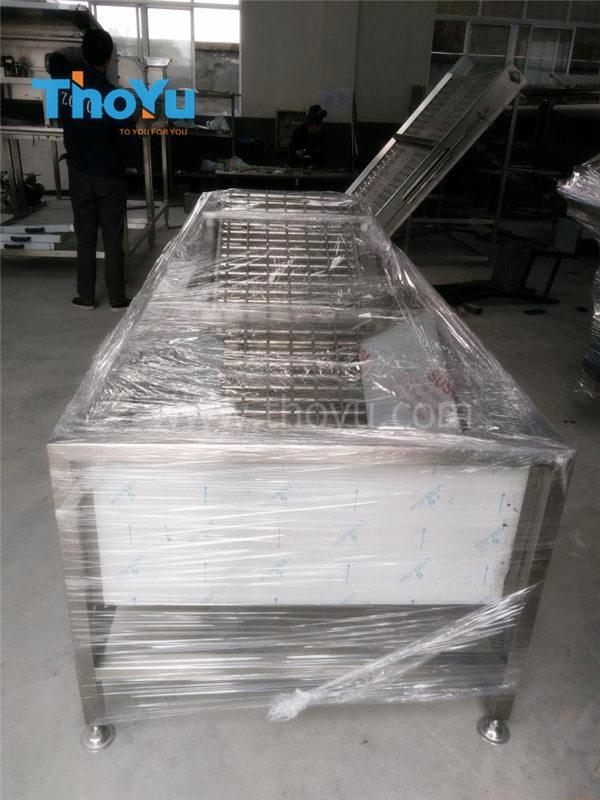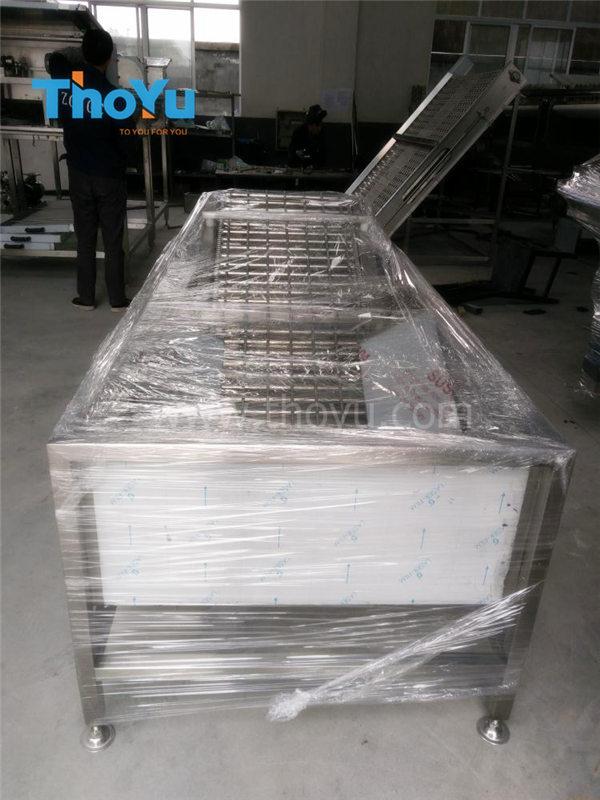 picture 2 egg washing machine:
Picture  3:
Picture 4 egg grading machine: