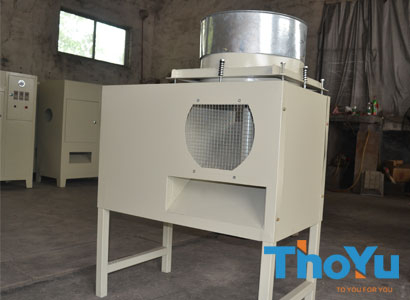 Garlic Separating Machine
Garlic separating machine is used to separate the whole garlic into separated cloves,which also called garlic separator,garlic bulb separator,garlic bulb separating machine.
Brand Name: Thoyu
Capacity: 800-1000kg/h
Input material: Whole garlic bulbs
Final Product: Separated garlic cloves
Country of Origin: China
Minimum Order: 1 Set
Advantages
Separating rate is more than 98%.
There is an air blower equipped in the garlic bulb separator machine.
The garlic separator machine is stable, compact, energy saving, high efficiency, low failure rate, easy to maintain.
Working Principle
During working, principle axis of silicon gel plate is rolling under the pulling of triangle belt variable transmission. Garlic is rub in the space of silicon gel plate and silicon gel taper dish, peeling the skin of garlic like human hand. The space between them is adjustable, so as to suitable for different size garlic.
Garlic separating machine Technical Parameter
Model
TYF-1000
Capacity
800-1000 kg/h
Breaking rate
95%
Damage rate
1%
Power
1.1+0.37 kW
Voltage
220 V, 50 Hz
Weight
156 kg
Packing dimension
990*610*1400 mm
Machine material
Stainless steel
Carbon steel
The working video of our garlic separating machine is available,we can send it to you if necessary.