Nov - 27
2018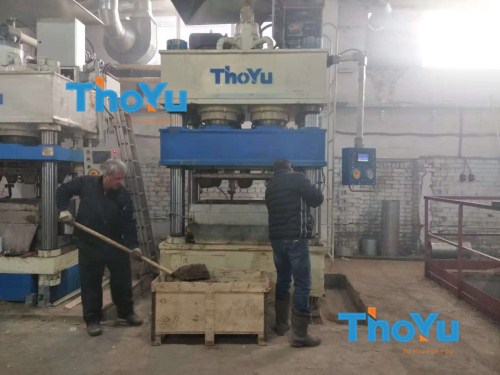 Russian Presswood Pallet Machine Installation Smoothly
thoyu
Presswood pallet machine installation in Russia in November, 2018 smoothly.
The following is the pictures of presswood pallet machine installation.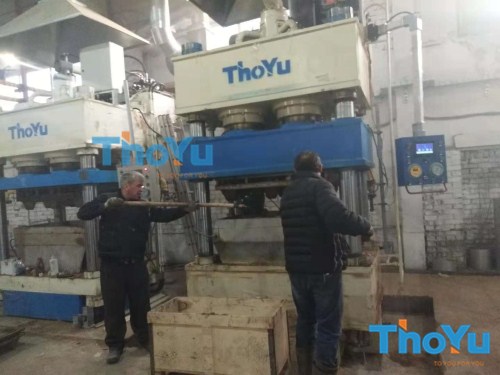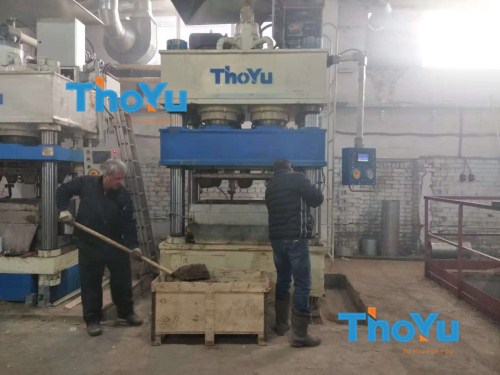 All the machines are two sets of presswood pallet machine, and corollary equipment. The presswood pallet machine is to produce 1200*800 mm of presswood pallets.
Our sales manager and the technological person went to Russia to give the on-site guidance of machine installation. The installation in Russia took about 10 days from 1st, November 2018 to 11th, November 2018. Presswood pallet machines installation process is very smooth. And the following, we will have the commissioning, and we also will release the latest news. Please follow our new affairs. Hence, Russian customers are very satisfied with the whole presswood pallet machine.
When we tested the pressed wood pallet machines, we trained their workers. The training includes how to control the moisture content of the raw materials, how much glue needs, and also the temperature and pressure of the pressed wood pallet machines. That is very important. At present, our Russian customers are producing presswood pallets continuously and steadily.
ThoYu, as the famous pallet machine manufacturer, is devoting ourselves to testing and improving presswood pallet machine. Besides, ThoYu provides the installation service of pressed wood pallet machine, along with commissioning.
Installation and commissioning service contents
Mainly include several aspects:
To guide and draw up the plan of the construction design, installation and commissioning program and time schedule.
To guide and organize the installation of presswood pallet machine, and to solve various technical problems.
To inspect the quality of pressed wood pallet machine installation to ensure that it meets the technical standards.
To guide presswood pallet production commissioning, and to handle a variety of anomalies.
To guide the running of the whole set of presswood pallet machine to ensure machine normal operation.
Presswood pallets are better than the traditional ones. The traditional wooden pallet is made of log or timber, so the price is very high. Moreover, the timbers' price is up recently, so the price of the pallet is rising also along with them. However, presswood pallet is made of wood waste. It not only solves the problem of wood waste disposal, but also gain more additional profit.
The raw materials of presswood pallet are abundant. Hence, they can reduce the production cost, and also get the return in a short time. In addition, the final pressed wood pallet is superior in performance.
Final pressed wood pallet features:
Free fumigation and free quarantine.
Insect prevention, protection against termites and do not easy to burn.
Meeting ISMP15.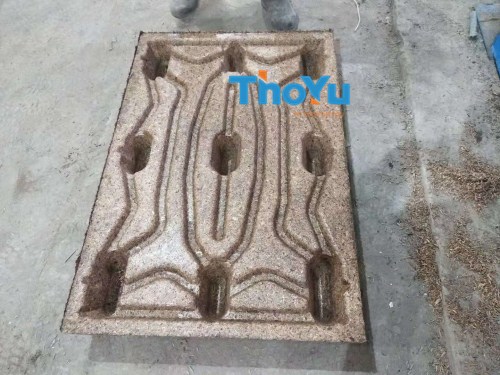 Oversea installation is available for every client all over the world. And we had installed a number of presswood pallet machines in many countries, such as Spain, Greece, Tunisia, Romania, Ukraine, Mexico, Brazil, Argentina, South Africa, Philippines, and India. What's more, we serve clients sincerely and also get win-win cooperate with the clients at home and abroad. Welcome to visit our factory.