Jan - 29
2018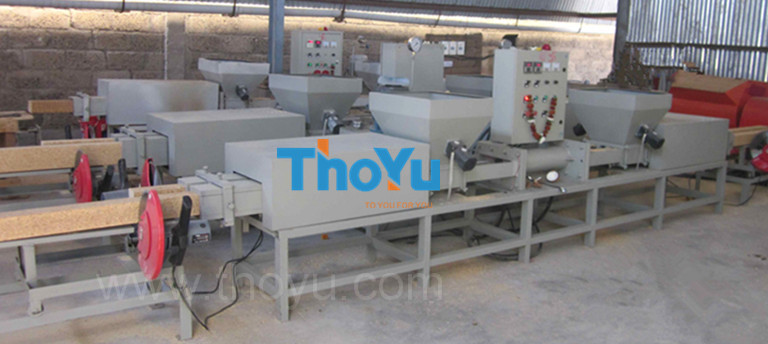 Prompt wooden pallet block machine for sale
thoyu
ThoYu has one set of prompt wooden pallet block machine for sale. If you want to get the latest quotation, please send email to us [email protected]
The following is the detail.
Name: wooden pallet block machine
Type: double-head wooden pallet block making machine
The size of the mold: 145*145 mm
The final block size: 145*145 mm
Delivery: 7 workdays
Warranty: 1 year
In addition, all the spare parts are free, and the client just pays freight only. The installation is also free. At the same time, ThoYu also provide the client with free maintenance annually.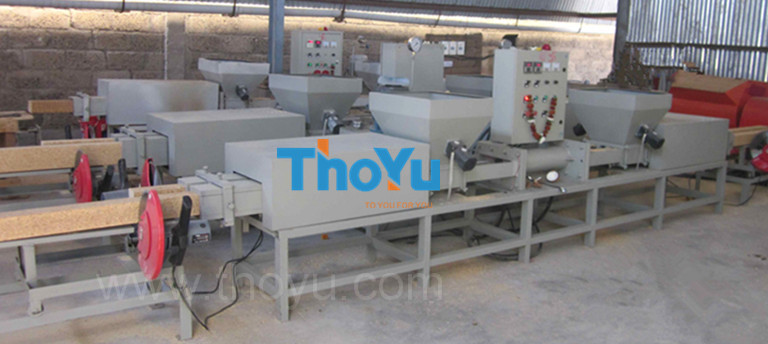 Benefits of ThoYu wooden pallet block machine
Advanced technology
ThoYu has more than 15 years experience's technology and machine manufacturing. And numerous wood block machines run at home and abroad.
Reliable working
Double-head wooden block machine adopts special processing machine all manufactured by high precise manufacture with qualified material. Besides, bearings and motors completely adopt Chinese or international Top Brand one.
High efficiency
Double-head wood block machine has two heads on the both ends, so the efficiency is twice more than the single head. The capacity of the machine is almost 6 m3/24 h.
Good final wood block
The final block meets the EPAL standard. Final blocks are smooth surface and high rigidity.
Longer service life.
The service life of wood pallet block machine is longer 80%, so creating much value for next 10 year.
Automatic control
One start to produce pallet block, which avoids harm to main press machine and burn damage to pallet block surface.
Low cost and proper investment
Sawdust pallet block machine from ThoYu engages simple process flow and high efficiency. In addition, the raw materials of the machine are easy to get, which low the production cost. A lot of raw materials can be produced into sawdust pallet block. They are anything contains wood fiber, such as wood chips, logs, timbers, wood shavings, waste wood, waste pallet, straw, and so on.
More information, you can email us.
ThoYu
Web: www.thoyu.com
Mob: +86 158 9063 4163
Email: [email protected]