Jun - 24
2020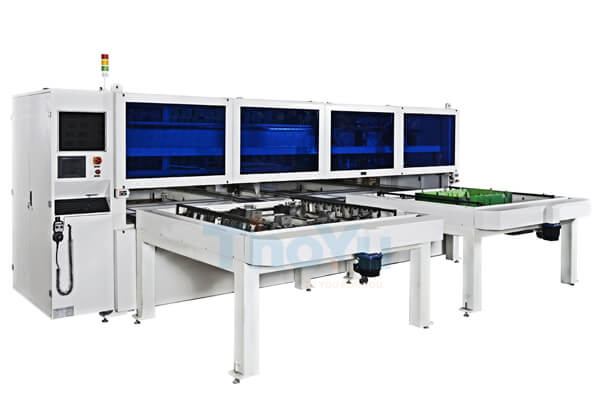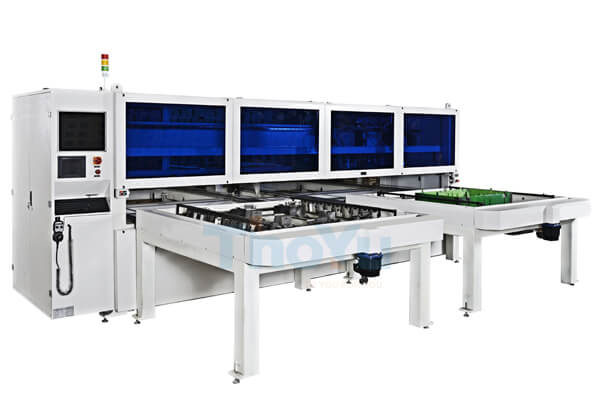 CNC Pallet Nailing Machine
thoyu
CNC pallet nailing machine adopts advanced CNC technology; it is suitable for CP1-CP9 pallets (all kinds of pallets, American pallets, and Euro pallets). For the same type different size pallet, it needs to adjust the fixture; for different type pallets, it needs to change the fixture.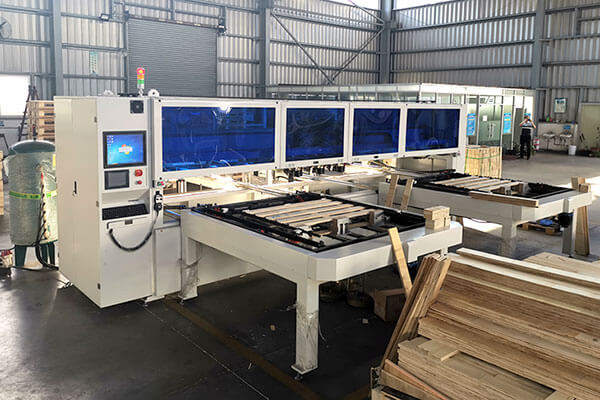 Features of CNC Pallet Nailer
Adjustable Pallet Size
CNC pallet nailer is designed to produce American standard pallets, European standard pallets, and customized pallets.
Advanced Technology
CNC pallet nailer is equipped with the finished pallet stacking device, which has a high automation degree, smooth and tight process flow, and can be equipped with automatic pallet stacking machine and one-stop nailing and stacking production.
Profit-Building
CNC pallet nailer adopts the fully automatic program, and the operating system adopts imported PLC control, the touch screen is simple to operate, with convenient control, and accurate nailing position. Besides, CNC pallet nailer is with multiple processes are completed at one time, which greatly improves the work efficiency.
Cost-Effective
Automatic nailing and stacking are connected into the whole production line. After the nailing process is completed, the finished wooden pallets are automatically flipped onto the stacking platform and stacked neatly. So that it can achieve the effect of automatic receiving, which is convenient for forklift transportation; at same time, saving the time of the nailing machine and the stacking operation. On account of the workpieces do not need to be stacked and rotated, and directly flipped into the lifting platform. It not only reduces the labor intensity, but also reduces time and space for handling.
More Safe
CNC pallet nailer has no specific requirements for the operator, and it is equipped with photoelectric switch, safety light curtain to ensure safe production.
Specifications of CNC Pallet Nailing Machine
| | |
| --- | --- |
| Model | TY-201DD |
| Capacity | 2 pallets/minute |
| Working mode | Manual feeding/Auto Nailing/Auto stacking |
| Operating mode | Industrial LCD computer |
| Operational mode | Intelligent control system |
| Motor | 7.5Kw servo motor |
| Processing dimension (length, width, thickness) | Customized |
| Feeding speed | 80 m/min |
| Voltage | Customized |
| Air compressor | 100 L |
| Workers needs | 2-3 workers |
| Nail size | 32-90 mm |
| Overall dimensions | 4540*5200*1985 mm |
| Weight | 3500 kg |