Sep - 09
2019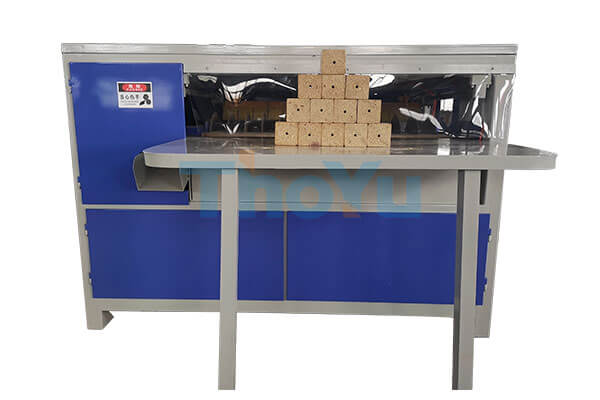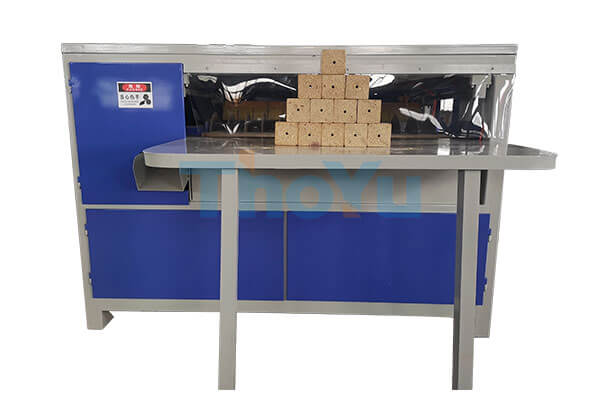 Multiple-blade wood pallet block cutting machine
thoyu
Wood pallet block cutting machine (multiple-blade model), suitable for processing shavings pallet blocks, solid woods, multi-layer woods. The machine is stable, efficient, safe, and simple and so on. And it is also dominant in wood pallet processing equipment.
This wood pallet block cutting machine is with simple operation, no error, no-fault, and easy to operate, Any workers can be directly on the job, after the factory 3-5 hours of training. The dust of the machine is less when cutting the pallet blocks, the dust-collecting effect is much better than the pallet cutting machine.
Chain plate/chain feeding, and navigation sheet discharge, is suitable for processing shorter wood. The feeding chain penetrates the machine frame, and the whole chain feeding can cut the shorter wooden side and the sawing is smoother. This device can make it more economical than other types of multi-blade saws.
Wood block cutting machine features
High production efficiency, with cutting 5 m3 in one hour.
The bullet-proof chain is installed at the inlet to prevent the wood chips from rebounding. And the slope is installed at the discharge port, and the discharge is smooth, preventing the wood from flying out.
There is a safety shield on the top of pallet block cutting machine (multiple-blade model), so it is safer to place the wood.
The whole process is automatic feeding, the upper and lower shaft structure, multi-piece sawing, continuous discharging, so the efficiency is increased by 5-6 times, and the sawing road is thinner than other machines.
Excellent quality motor for long service life.
The multi-blade sawing process is stable, the sawing precision is high, the surface is smooth and flat, no need to re-process, and reducing wood waste.
The power-enhanced feeding conveyor is strong and powerful, reducing the labor intensity of workers and making the sawing logs more stable.
Powerful cylinder drives feeding, and low failure rate. High quality imported transmission chain is with durability.
Technical Parameter
| | |
| --- | --- |
| Model | PMC-7000 |
| Overall dimension | 1950*1450*1300 mm |
| Precision | 0.5 mm |
| Max cut width | 200 mm |
| Max cut thickness | 120 mm |
| Max cut length | 1250 mm |
| Net weight | 1100 kg |
| Blade size/quantity | 355*3.2*60T*30/14pcs |
Maybe you are interested in EPAL pallet production.


Equipment: CNC Wood Saw, Block Cutting Machine, Pallet Legs Nailing Machine, Nailing and Stacking Machine
Capacity: 2 pallet/ 1 minute/ 1 man

Investment cost: $70,000-80,000

Pallet size: for all sizes (standard and non-standard)

Easy size adjustment in half an hour

Workers: 4-5

Warranty: 1 year (except for consumables)

Provide wood waste treatment solutions

We also provide pallet supporting products, which ensure the security of goods and workers, such as nailer, pallet nails, stretch film, wrapping machine, pet strap, adhesive tape, and pallet handling equipment, and so on.
PalletMach has a professional technical and service team, with more than 15 years' experience of overseas installation and after-sales service. We also provide wood scrap recycling solution, thus you can build pallet blocks(used in EPAL pallet, learn more ) or presswood pallet(new fumigation-free pallet, learn more ), more information please feel free to contact us.