Jun - 08
2021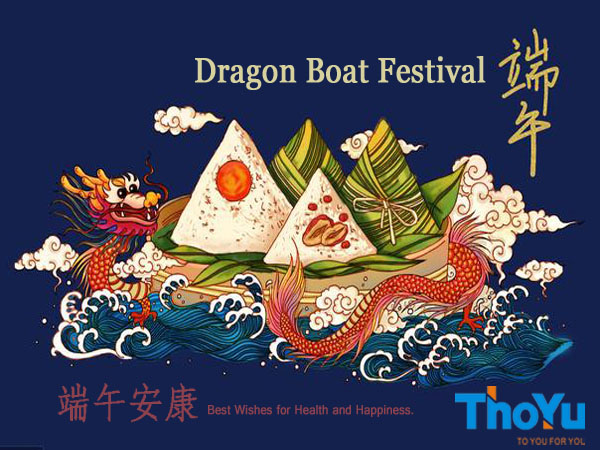 Holiday on 14th June for the Dragon Boat Festival
thoyu
The Dragon Boat Festival or the Double Fifth Festival, which is on the fifth day of the fifth month of China's lunar calendar, is a cultural festival and a public holiday in China. It occurs on 14th June this year.
We celebrate this festival with many practices like eating sticky rice dumplings (zongzi), drinking realgar wine, and racing dragon boats. We also decorate our doors by hanging wormwood and calamus plants. We believe that doing so could help us to get rid of diseases and bad luck.
By the coming of this festival, we wish that people around the world will together drive diseases and evil spirits away, and we will stay healthy and happy.
We value our cooperation and mutual supports. We feel sorry for any inconvenience to you on the days of our holiday. However, please feel free to contact us via email or phone and we will get back to you as soon as we can.
For inquiries, you are always welcomed to contact us and submit through the online inquiry forms. We will respond to you as soon as possible.
You can find more information about us at:
Tweeter: https://twitter.com/ThoYumachine
Facebook: https://www.facebook.com/zzthoyu
LinkedIn: https://www.linkedin.com/company/thoyu