Jun - 07
2018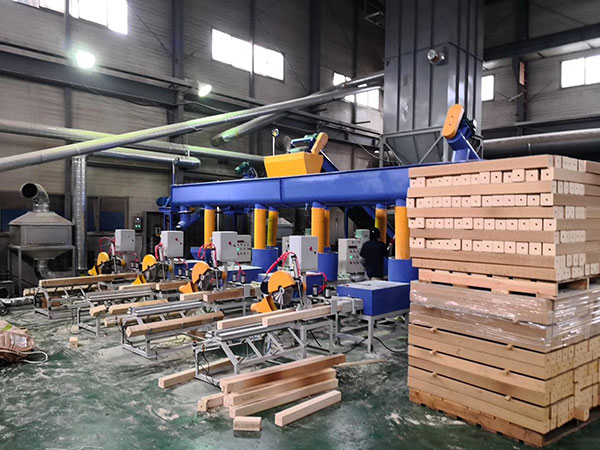 Automatic wood sawdust block production line installation in Korea
thoyu
Last week automatic wood sawdust block production line is sucessfully installaed in Korea, and it works well.
The automatic wood sawdust block production line is mainly used to produce wood sawdust block,the block is used as wood pallet feet, it is a product that is in great demand, the production line contains of a series equipments, wood chipper machine, wood crushing machine, drying machine, glue mixing machine and wood sawdust block making machine etc.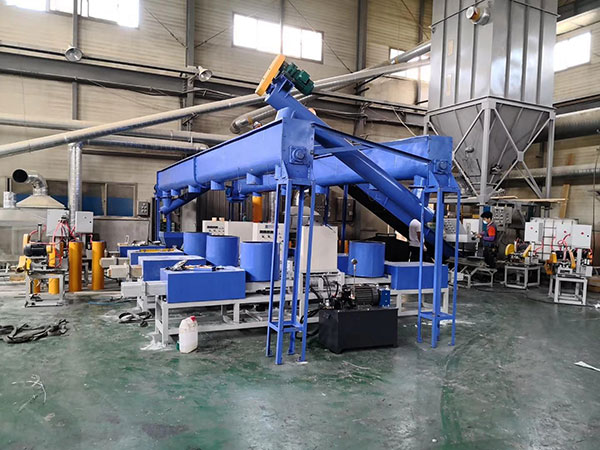 The main equipment of this production line is the wood sawdust block making machine, it divided into three types according to the capacity: single head, double head, three head, the picture aboved is the double head wood block machine, and you can produce two different sawdust block size in one machine.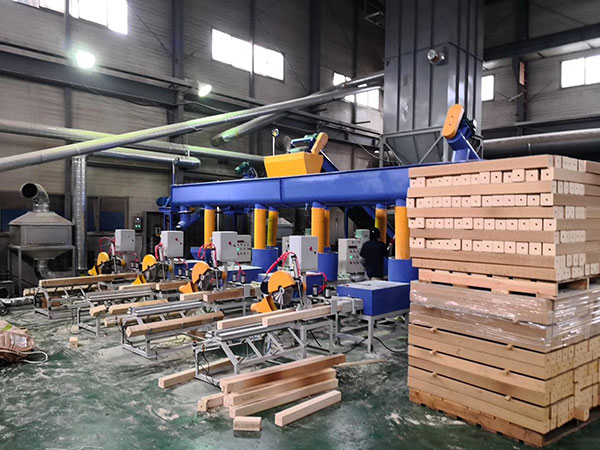 The advantages of wood sawdust pallet block
Free fumigation. The block is made by hot pressing, so it is "Export Ready".
It could recycle the wood waste efficiently.
Easy to operate. One person could handle 3 machines.
Saving the production cost and enhancing the process of automation.
One machine could make two different block sizes.
Block sizes of wood sawdust block are normally 90*90 mm, 90*100 mm, 100*100 mm,80*90 mm. If you have special requirements, we could customize while, it ranges from 75 mm to 145 mm.