May - 12
2021
Order delivery of pallet nailing machine and stacking machine to Malaysia
thoyu
The order of pallet nailing machine and stacking machine from our customer in Malaysia is delivered on May 11th, 2021. It is the third order made with our company by this customer in terms of the previous two separate orders of Pallet Legs Automatic Nailer Machine and Presswood Pallet Block Machine.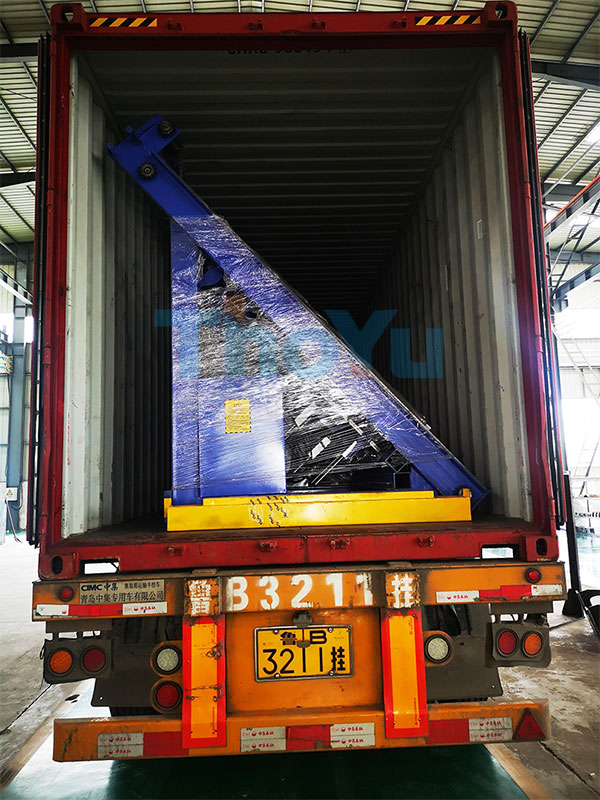 This customer built up his production line of European standard pallet with our machines as it's shown in the pictures below. By receiving a big order of pallets, he decisively ordered with our company for the pallet nailing machine and stacking machine to increase productivity although the costs of freight rose up. He asked our company to deliver him the machines within only one month which was really urgent. Our engineering and technical staff had been making best use of every minute to manufacture the machines in order to ensure the time of delivery.
Our machines are expected to arrived at the customer's pallet factory by the end of May. In advance, our engineers and technical staff have been vaccinated for COVID-19 and they are fully prepared to travel abroad to our customer's factory to install and test our machines on site.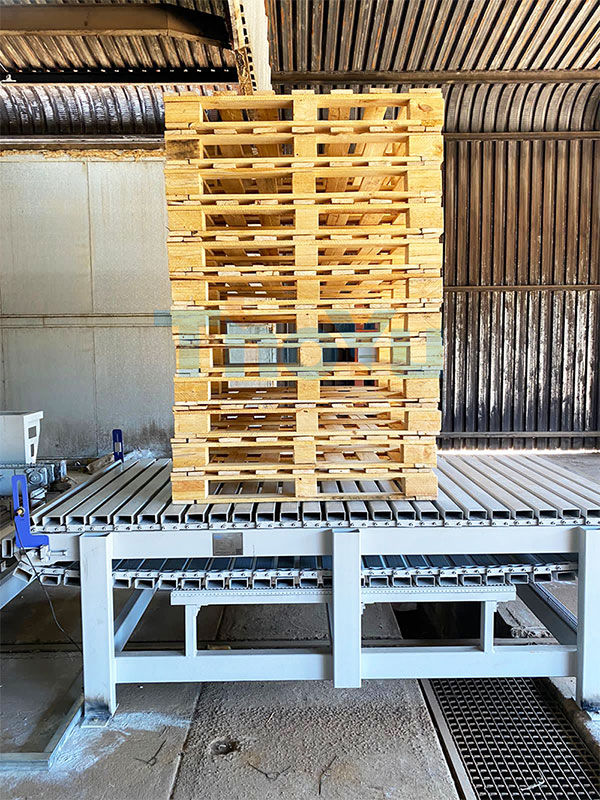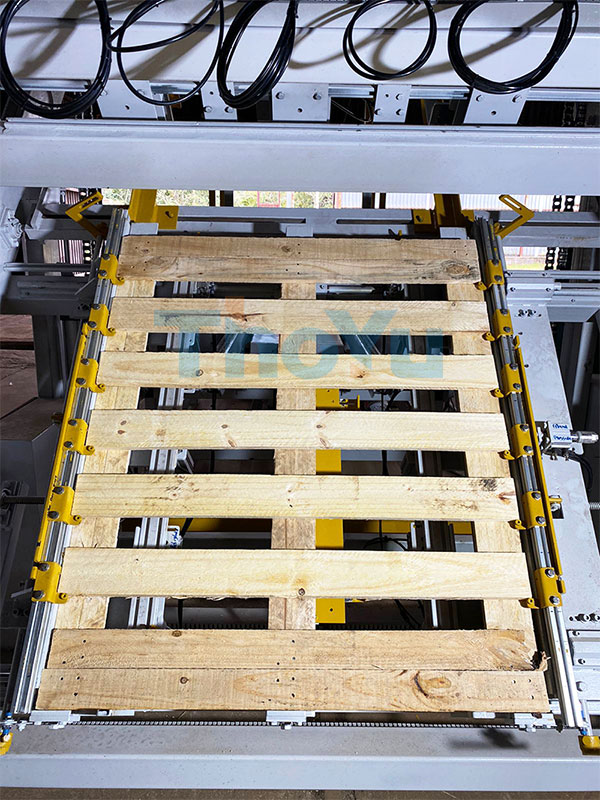 The pallet nailing machine could be used for production of both European and American standard pallets as well as customized pallets. The advantages of this machine are being highly automated, smoothly and closely connected process flow, and one-stop pallet nailing and stacking. It is simple for operation by adopting the operation system of the imported PLC control and touch screen. Compared with the traditional production process, multiple processes for pallet production can be completed with this machine at one time which greatly improves the work efficiency. With automatic nailing and stacking connected into the production line, the finished wood pallet are automatically conveyed onto the stacking platform and stacked up neatly which is conveniently for forklift to transport. This pallet nailing machine is cost-effective, low repairs, user-friendly and profitable. To learn how this machine works, please watch the video on Youtube by clicking this link https://www.youtube.com/watch?v=XfXLTR6hAH0.
You are always welcomed to reach us for more information, and we are pleased to provide you with our professional solutions to your ideas. If you are interested, please do not hesitate to contact us.