May - 13
2021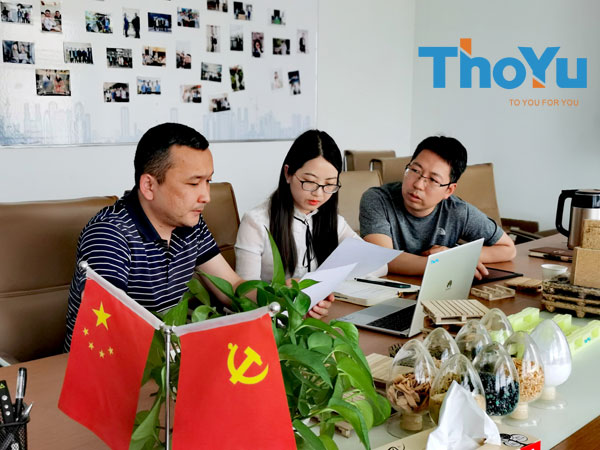 Client in demand for CP7 pallet production lines paid a visit to us
thoyu
On the days of May 10th and 11th, 2021, the Chinese Representative of one of our Kazakhstan clients paid a visit to our company in demand for CP7 pallet production lines.
This client authorized their Chinese representative to visit our company and to discuss their specific demands for the CP7 pallet production lines with us. They are planning to build up pallet production lines with the productivity of 1,100 pieces of pallets per day in Kazakhstan. Because they are supplying pallets to the European market, they require high-quality and stable manufacturing machines to ensure their pallet quality and supply ability.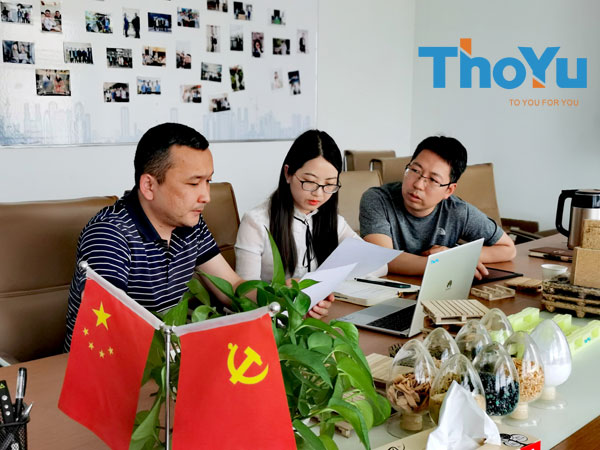 To achieve that daily production capacity, our sales representative suggests two production lines equipped with CNC saw, pallet legs nailing machine, pallet nailing machine, pallet chamfering machine, hot stamping machine, stacking machine, and so on. Most notably, our nailing machine could be equipped with six nail guns for nailing both long and short nails at the same time, and any other companies in this industry do not achieve this technology at the current stage. Our bending nail technology in Euro pallet production is leading ahead of the industry as well.
Each of our production lines is expected to produce 70-80 pieces of high-quality pallets per hour. In addition, we played a video to present the entire manufacturing process for our clients to easily understand the solution that they could obtain from our company. The pallet sample as the final product is as shown in the picture below.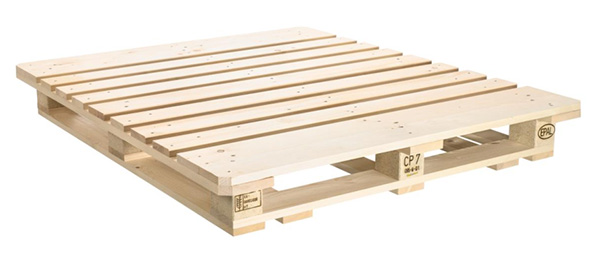 Through this visit to our machinery factory on-site and face-to-face communication, this client highly praised our company for our advanced technology in machinery manufacturing as well as our reliability in doing business. For the next step, we two parties will discuss details in our contract.
Contact us to learn more about pallet machinery. We are always prepared to provide you a win-win solution.
You can find more information about us at:
Tweeter: https://twitter.com/ThoYumachine
Facebook: https://www.facebook.com/zzthoyu
LinkedIn: https://www.linkedin.com/company/thoyu