Aug - 22
2019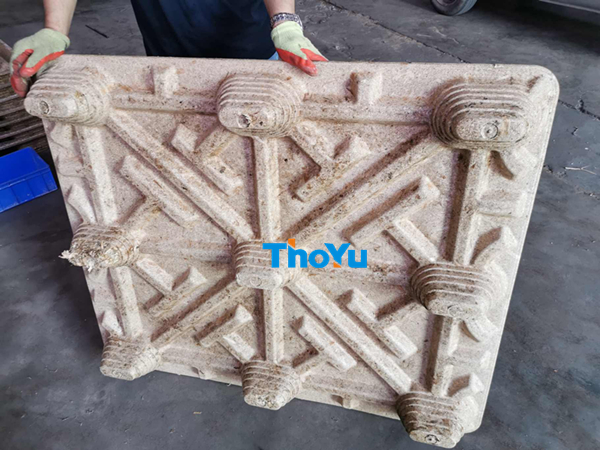 ThoYu Has Produced Sugarcane Bagasse Pallet Successfully
thoyu
ThoYu has produced sugarcane bagasse pallet with presswood pallet machine successfully last week. The following is the details.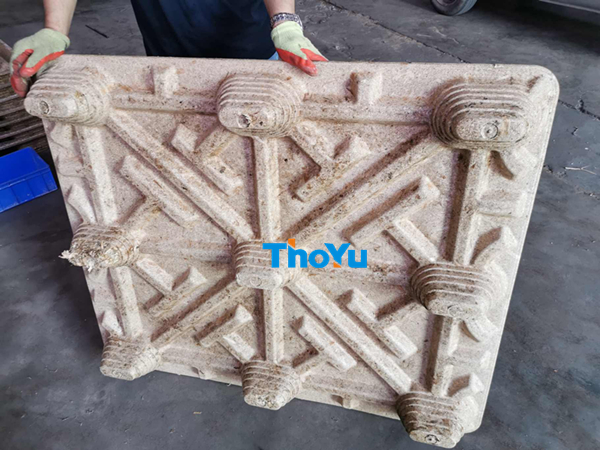 Raw materials: sugarcane bagasse
Weight of bagasse: 18 kg
Weight of finished molded bagasse pallet: 21 kg
Size of finished molded bagasse pallet: 1200*1000 mm
No drying, because bagasse is already air seasoning before
ThoYu is the leading pallet machine manufacturer in China. And we have more than 15 years' production experience. Besides, our presswood pallet machine has been sold in more than 25 countries. In addition, our pallet block machines also run well in Romania, Tunisia, Lithuania, and other countries.
Meantime, our R&D department is experimenting and updating presswood pallet machine. The new generation presswood pallet machine has better performance. At the same time, we also extend the raw materials of pallet to sawdust, bamboo sawdust, wood shavings, even fiber crops as cotton straw, hemp stalk, sugarcane bagasse, plastic and so on. We are trying various raw materials to make pallets. Hence, the sugarcane bagasse is also the ideal raw material for pallet.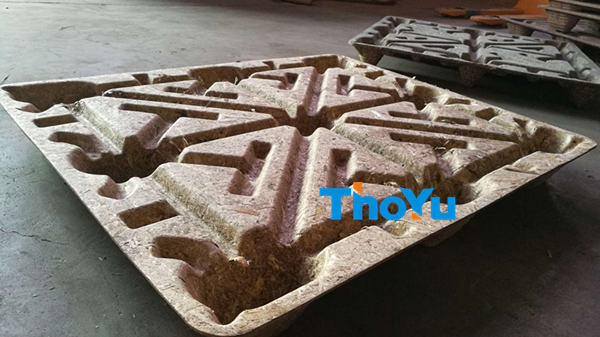 Sugarcane bagasse pallet is a sustainable alternative to existing wood and plastic pallets. And it is also compressed pallet, which is 100% bio-based. At the same time, it replaces Timber Pallets and also protects the global forest resources. Therefore, it promotes the sustainable development of the world.
Features of sugarcane bagasse pallet
1. Environment-friendly
We produced sugarcane bagasse pallet only contains natural fibers and synthetics resins. The final bagasse pallets are pressed pallet without nails, and they are reused and recycled. Besides, they do not poison the environment when they are broken. Additionally, the broken pallets are also the raw materials for the new pallets. Hence, it also meets the circular economy.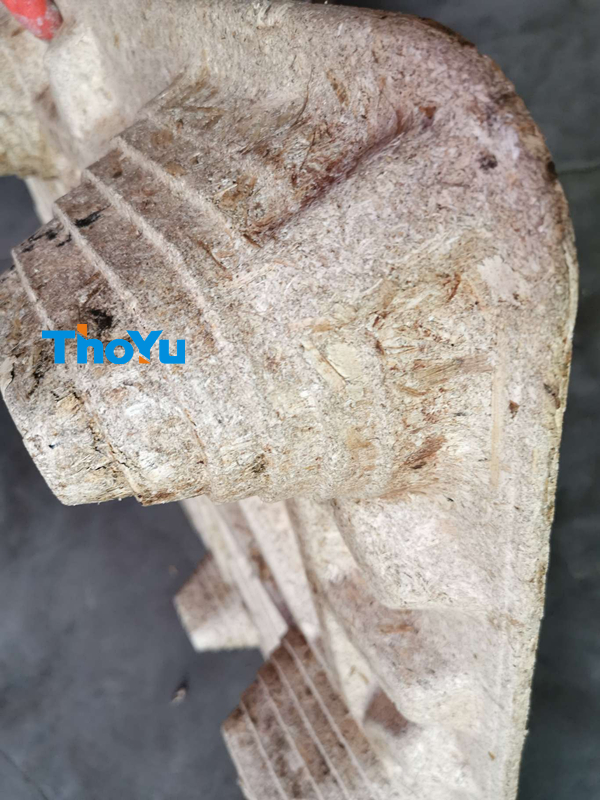 2. Space-saving
The pressed bagasse pallet saves space up to 70%. For example, the height of 20 pieces of pressed bagasse nestable pallets is about 0.75 meter. However, the height of 20 pieces of traditional wooden pallets is 2.7 meters.
3. Gain more value
Many research efforts have explored using bagasse as a biofuel in renewable power generation and in the production of bio-based materials. You can gain more value if you produce pallets using sugarcane bagasse as raw materials. For every 10 tonnes of sugarcane crushed, a sugar factory produces nearly three tonnes of wet bagasse. Presswood pallet machine not only can deal with bagasse, but also get bagasse pallet. And sugarcane bagasse pallet is more and more popular in the logistic and warehouse industry as other presswood pallets.
4. Customized design and size
The size of our pressed sugarcane bagasse pallet is 1200*1000 mm. But, we also can create special molds for custom designs or sizes.
We also provide plastic pallet machine, pallet block machine, If you are interested in presswood pallet machine, please contact us [email protected].