Recently, ThoYu's molded core plug production line project was successfully installed. Jose Manuel, the Mexican project manager, spoke highly of ThoYu: "Pei and Zhang engineer are very professional, It is first machine for wooden roll plugs protection in Mexico and Latin America. Thanks Team ThoYu ".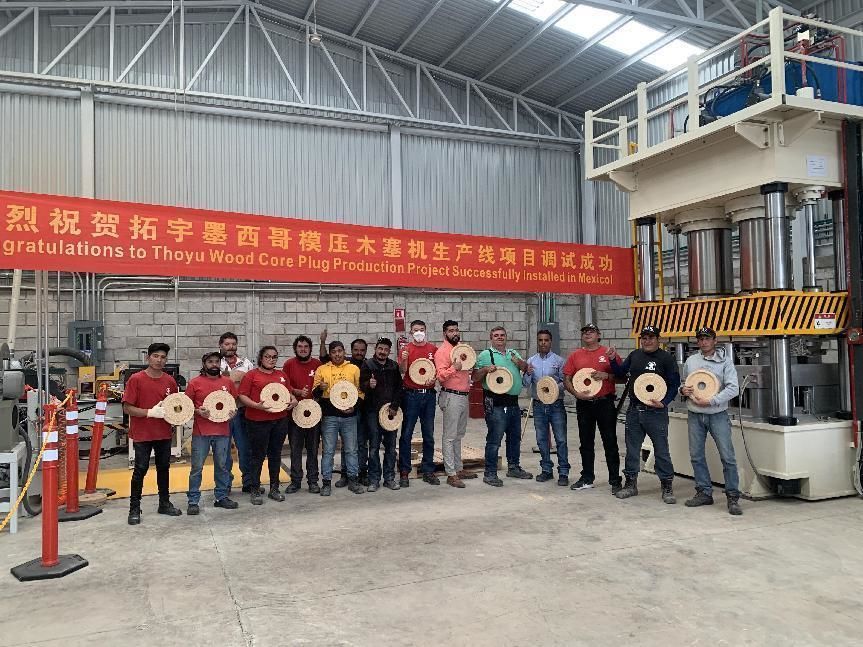 The customer also praised ThoYu for its outstanding contribution to the local economic development, and they have deep feelings for ThoYu. Before the installation was finished recently, the customer recommended his friends to us to inquire about purchasing equipment, which is the greatest recognition for the ThoYu team.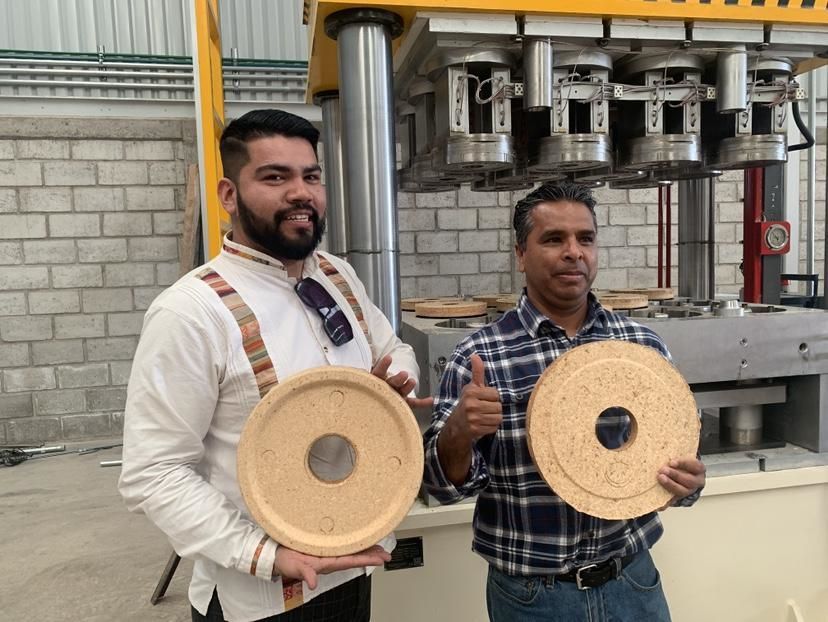 As a well-known pallet manufacturer in Mexico, the Mexican project site has more than 30 sets of various pallet equipment, among which ThoYu's traditional pallet equipment and auxiliary equipment account for the majority, and its main equipment is more than 10 set of nailing machines machine bought from ThoYu.
Over the years, the Mexican transportation industry has continued to increase. Jose Manuel seized the moment and started his pallet business with a pallet nailing machine. With the expansion of the business, the scale of the enterprise continues to grow, and the customer wants to produce core plug machines to meet the needs of the local market. The local voltage in Mexico is unstable, fluctuating up to 10%. Such a long-term work will cause great damage to the motor. The engineer suggested that the customer contact the local power for voltage adjustment of the factory equipment to ensure that the voltage stability is finally resolved. "Since I entered the field of pallet production, I have always trusted ThoYu among pallet equipment brands. When I need to purchase equipment, whether it is a nailing machine or auxiliary equipment, ThoYu is my first choice." Jose Manuel Said.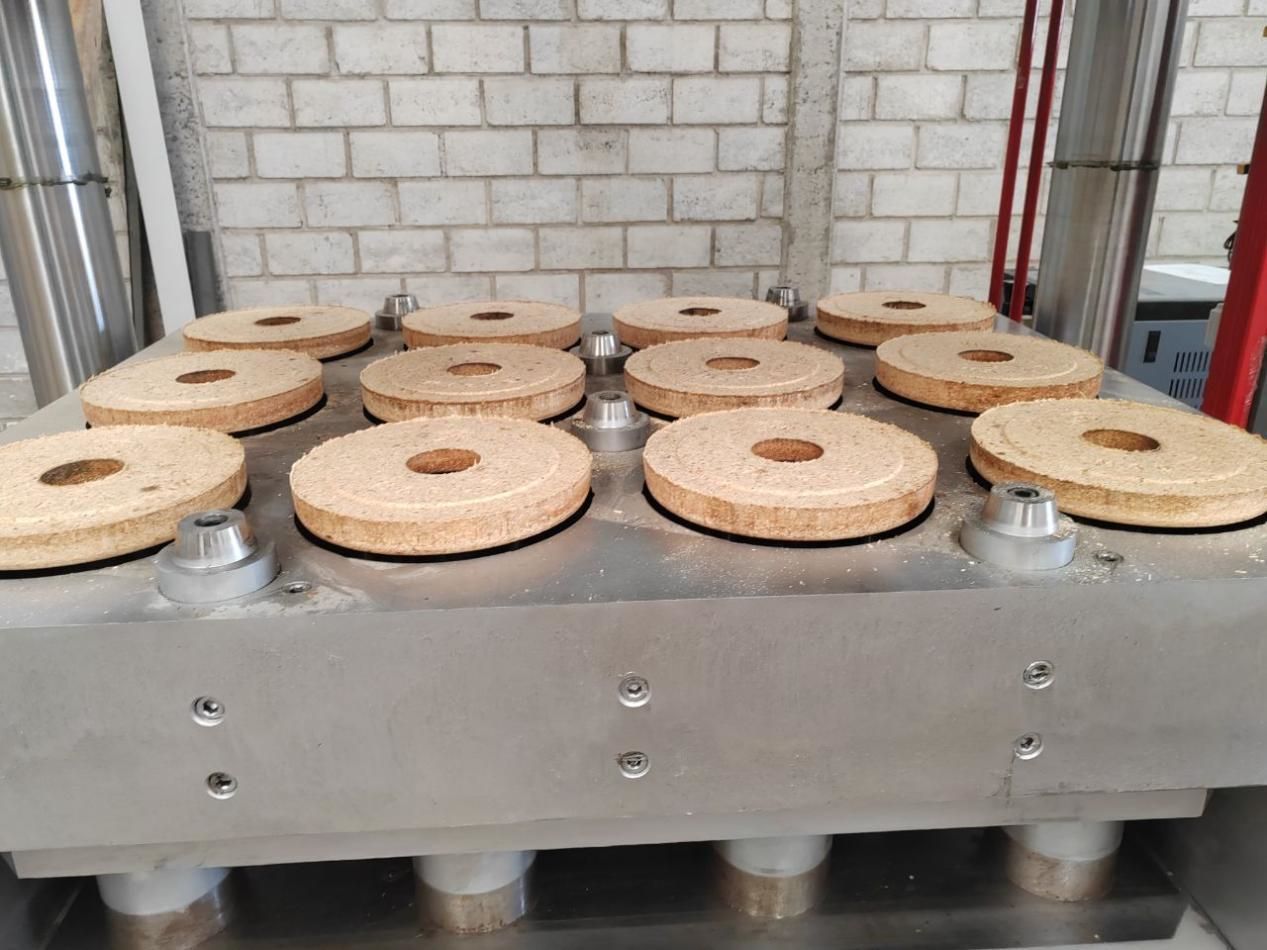 For Jose Manuel, 2015 was a turning point. This year, he officially made ThoYu his important strategic partner. The establishment of its projects, the establishment of service standards, and 24-hour online services are all efficiently implemented with the full support of ThoYu, which has also laid a solid foundation for the development of its enterprise.
"From the beginning of our involvement in pallet production, whether it was business conditions or service training, ThoYu has always given us great support." Jose Manuel recalled.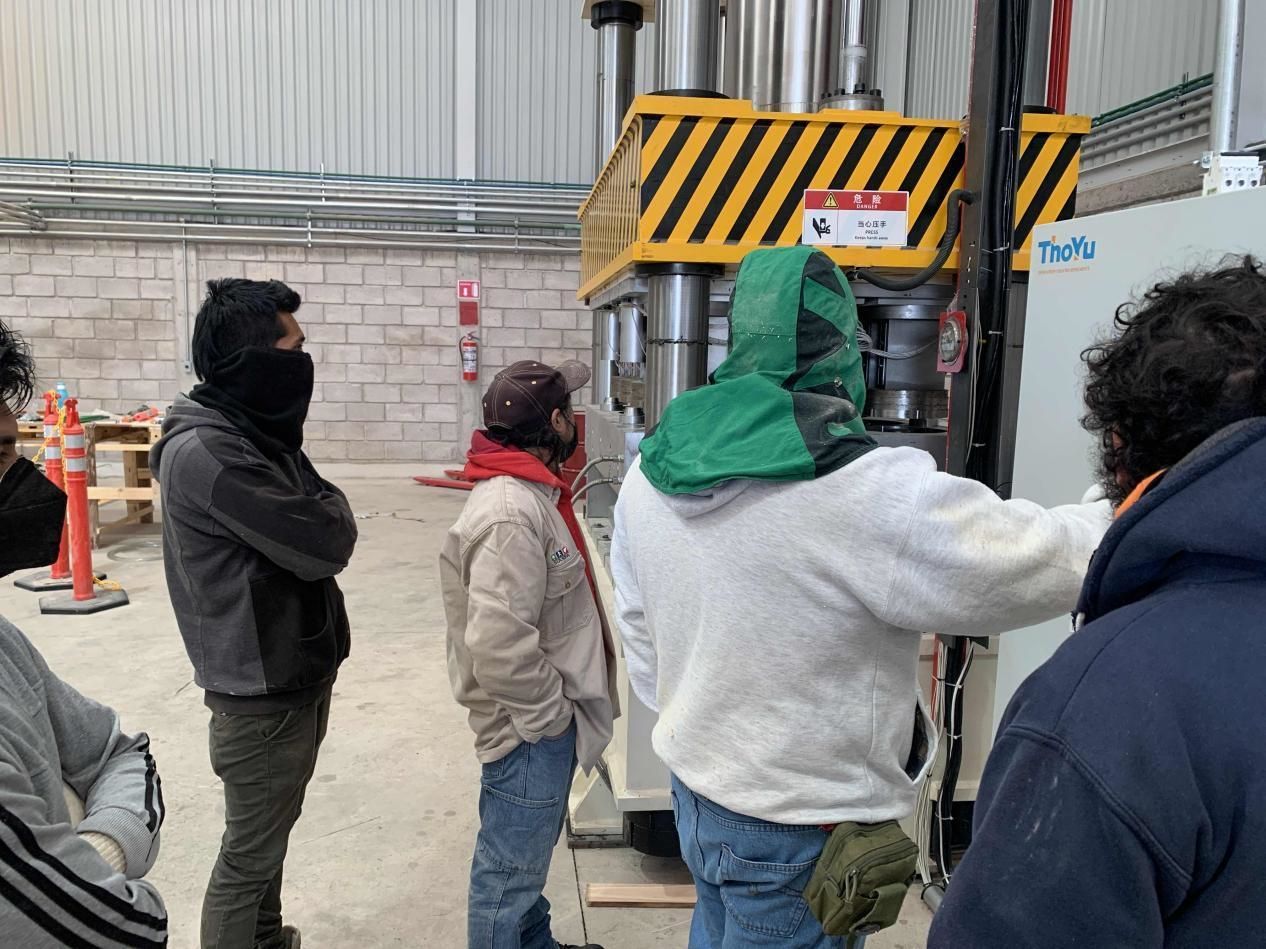 To develop, an enterprise must innovate. In the context of the continuous development of the transportation industry, ThoYu is the first to promote fully automated production technology in the industry, and has in-depth cooperation with Jose Manuel in the project.
"ThoYu's fully automated production technology reduces the difficulty of production through technological assistance, which not only improves work efficiency, but also reduces the cost of use. It provides us with a new and efficient solution, which is very considerate and easy to use!" Jose Manuel said.
In the past 15 years, Jose Manuel's business scope has continued to expand, and ThoYu has also witnessed and accompanied its growth. Facing the future, Jose Manuel is full of confidence: "With the strong support of ThoYu, we will surely go global and become a leading enterprise in the field of core plug production."
Write your message here and send it to us
---
Post time: Jan-04-2023