On October 28, 2022, after intense and orderly production, the ThoYu factory completed the customer's pallet block production line order on time. According to the customer's requirements, the goods are counted and loaded into containers and sent from the factory, and sent to Turkey from Qingdao Port by sea.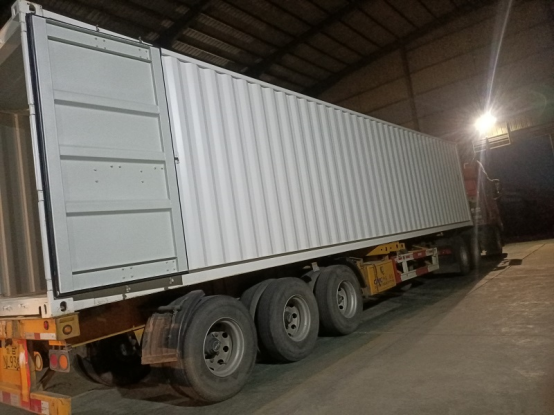 The customer who purchased our pallet block production line this time has cooperated with us for a long time. The customer is a well-known local pallet production factory, and has purchased pallet machinery and equipment from our company many times. This time, we purchased 5 pallet block machines from our company to produce pallet blocks, which are mainly used on European pallets.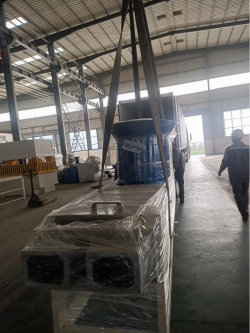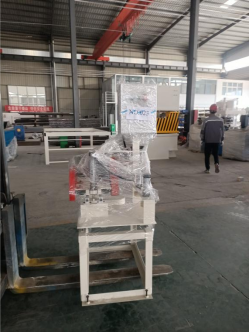 After communicating with our technology, the customer wanted to introduce multiple pallet block machines to process the recycled large pieces of waste wood, we recommended our latest automatic pallet block production line for him. This kind of production line is a fully automatic pallet block production line improved on the basis of the original production line, which has been summed up by our company for many years. It solves the previous problem that some large pieces of wood could not be effectively recycled. At the same time, we have improved the glue mixing process of the production line, no waste gas and waste are generated during the processing, and 100% of the wood has been utilized.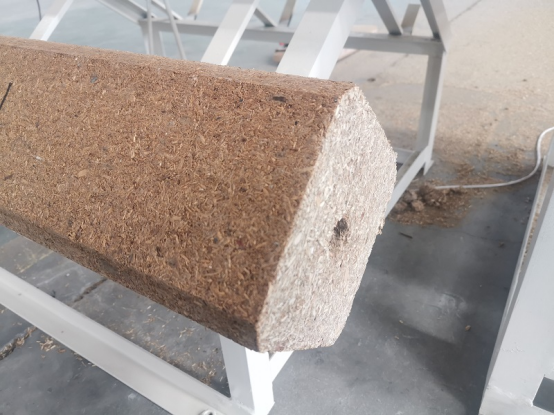 The customer wants to produce pallet blocks of various specifications. These pallet blocks are mainly used for the production of European-style pallets, so they have high requirements on the quality of the pallet blocks produced by the pallet block production line. The pallet block machine is equipped with different molds and can produce pallet blocks of various specifications. The automatic cutting saw can cut the produced pallet blocks, and the length can be adjusted according to the needs.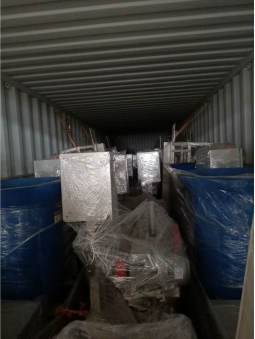 During the delivery period, our technicians complete the processing and assembly of the pallet block production line, and conduct multiple tests on the production line. The pallet blocks produced are of good quality and can meet the needs of customers. Start preparing for shipment according to the contract. In order to facilitate customers to count and organize after receiving the goods, we number each shipment and provide a detailed list of goods. Each machine is equipped with corresponding certificates, installation instructions, and operating instructions.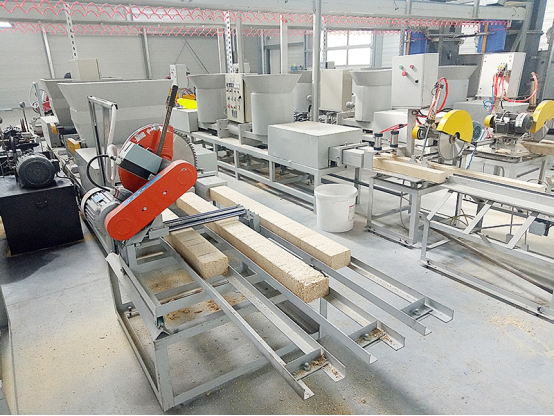 Seriously serving every customer is the responsibility of ThoYu. We are honored to win the trust of customers and will do our best to provide customers with high-quality machines and services. After the customer receives the machine, we will contact the customer as soon as possible to provide assembly, debugging and production guidance for the pallet block production line. ThoYu can provide you with professional pallet block production solutions, if you have investment in this area, please contact us.
Write your message here and send it to us
---
Post time: Nov-07-2022