On November 15, 2022, the R&D team of ThoYu Machinery held a video conference with the leaders of the business department of Wanhua Chemical Group and reached a strategic cooperation. ThoYu and Wanhua have established a comprehensive plan on pallet fully automated production solutions and pallet production process upgrades. In-depth cooperative relationship, customers will obtain the most advanced production technology equipment and service capabilities.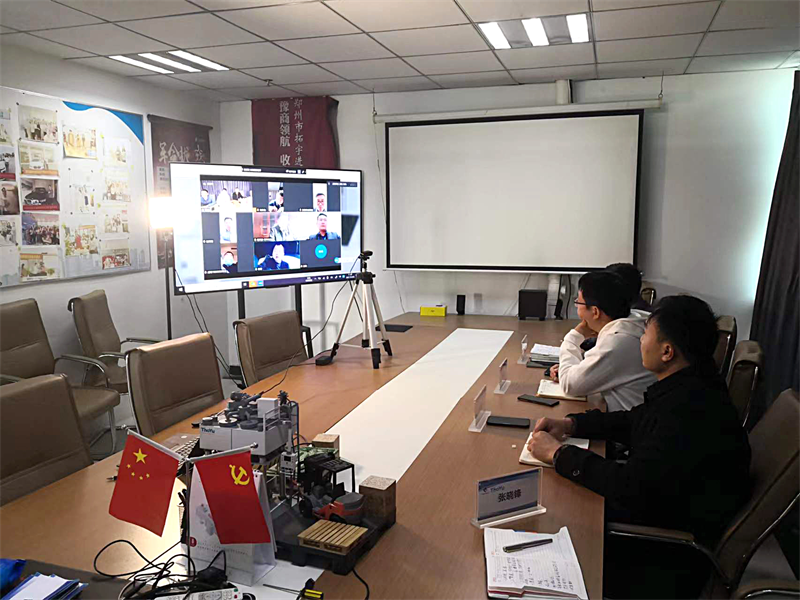 The new generation of MDI glue specially developed by Wanhua Chemical for ThoYu's compressed pallet machine has achieved complete success. After multiple molding tests by ThoYu's technical team, the production process using this glue reduces the drying requirements, can save drying costs, solve the pain point of easy damage at low temperature, and has a very good waterproof effect. At the same time, compared with the traditional urea-formaldehyde glue, the molded pallet does not contain any formaldehyde, is completely harmless to the human body, and has no pollution to the environment. ThoYu and Wanhua Chemical will provide customers with this new generation of MDI (isocyanate), provide comprehensive technical guidance and a full set of technical services in the process of use by customers, and help customers produce high-quality presswood pallets.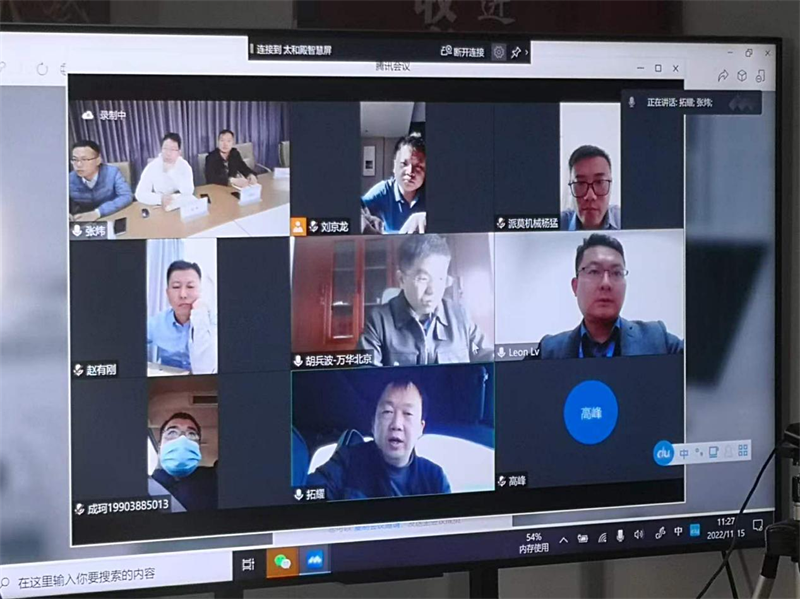 ThoYu Machinery will provide customers with the most advanced molded pallet production process using this MDI glue. This process can improve the production efficiency of a single molded pallet machine and greatly reduce the comprehensive costs of labor, electricity, and space. At the same time, the pallets produced by using the new generation of MDI glue are waterproof, moisture-proof, low-temperature resistant, not easy to break, and do not contain formaldehyde, which solves the problems of poor waterproofing. After absorbing water and drying, the surface is still as smooth as ever, and the carrying capacity is still excellent, which greatly broadens the application range of molded pallets and will further increase the market share of molded pallets.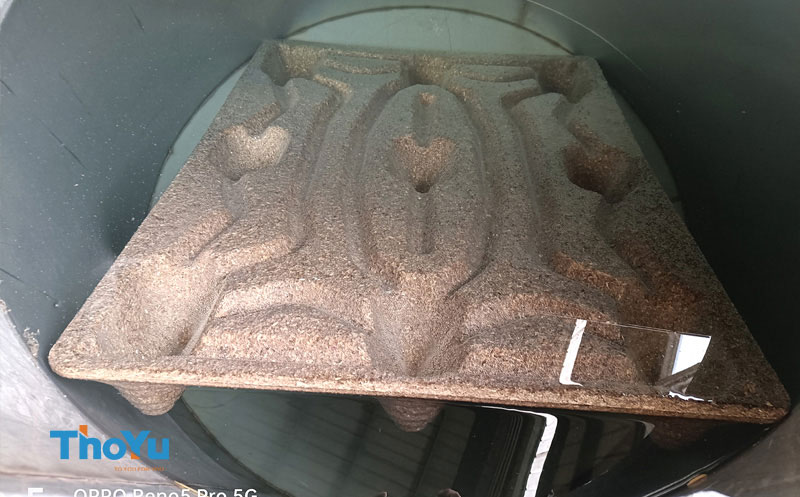 Wanhua Chemical Group is a listed company of new chemical materials operating globally. It has six production bases and factories in Yantai, Ningbo, Sichuan, Fujian, Zhuhai, and Hungary, and five R&D centers in Yantai, Ningbo, Beijing, North America, and Europe. It has established subsidiaries and offices in more than ten countries and regions including Europe, the United States, and Japan, and is committed to providing global customers with more competitive products and comprehensive solutions. Wanhua Group and ThoYu Machinery have invested a lot of manpower and material resources in the research and development of this new generation of MDI glue. They are the first company in the world to successfully apply MDI glue to molded pallets.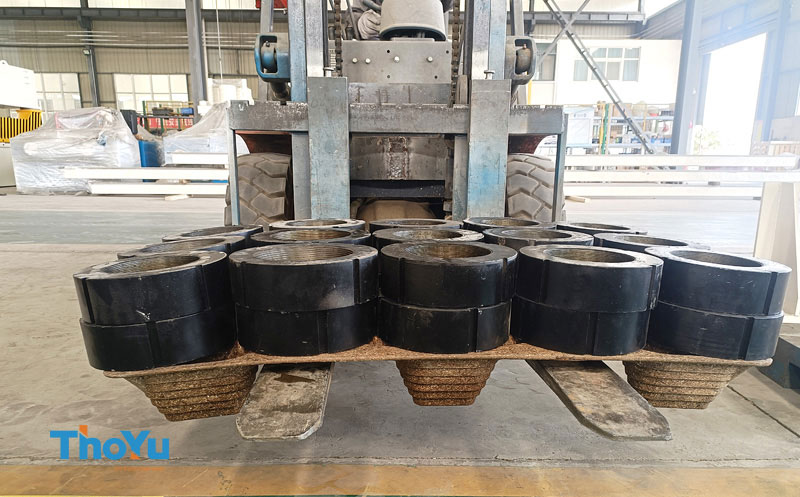 The pallets produced by the traditional molding process will contain a certain amount of formaldehyde, in order to solve some defects of the traditional process and bring development problems to the entire molded pallet industry. ThoYu Machinery and glue industry giant Wanhua Chemical Group have jointly explored this new molded pallet production process. After more than a year of testing, the new generation of MDI glue was successfully used to produce high-quality compressed pallets. This process of using MDI to produce molded pallets is worthy of promotion, which can provide customers with better pallet products and double the production capacity of pallets. At the same time, the cost is reduced, the efficiency is improved, and the quality is improved, which solves the pain points of the industry, greatly reduces the customer's fixed asset investment, and improves the market competitiveness and market share of molded pallets.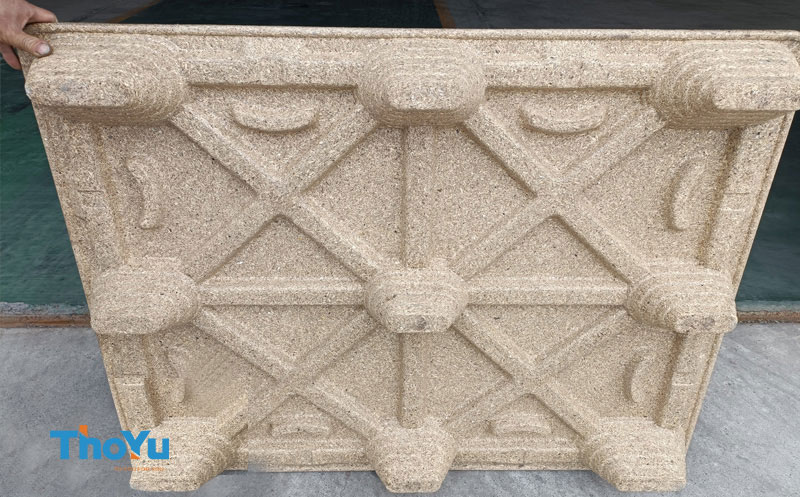 Wanhua Chemical has overseas offices and technical guidance teams all over the world. At the same time, it has built a strong logistics network and sales system, which can give full play to Wanhua's localized service capabilities in many countries around the world, and provide 7*24 response and delivery at any time. . The ideal new generation MDI glue that customers can easily buy locally and deliver to their door. And provide full technical guidance in the process of producing molded pallets. This glue greatly optimizes the production process of Pymo Machinery's molded pallets. At the same time, new and old customers who use the pallet machinery of ThoYu can get substantial discounts, and there will be special personnel to guide them. If you have any needs in this regard, please contact us in time.
Write your message here and send it to us
---
Post time: Nov-18-2022