Jan - 18
2019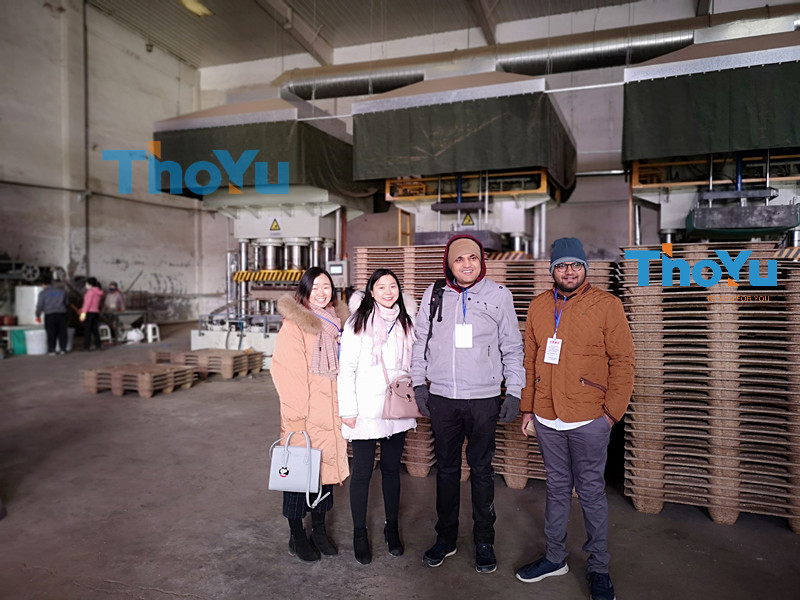 Indian Customers Wanted to Buy ThoYu Pressed Wood Pallet Machine
thoyu
Indian customers visited ThoYu pressed wood pallet machine plant on 16th January, 2019. And they had a nice visit and a good day. Besides, ThoYu is the famous manufacturer of pressed wood pallet machine, with more than 15 years' production experience.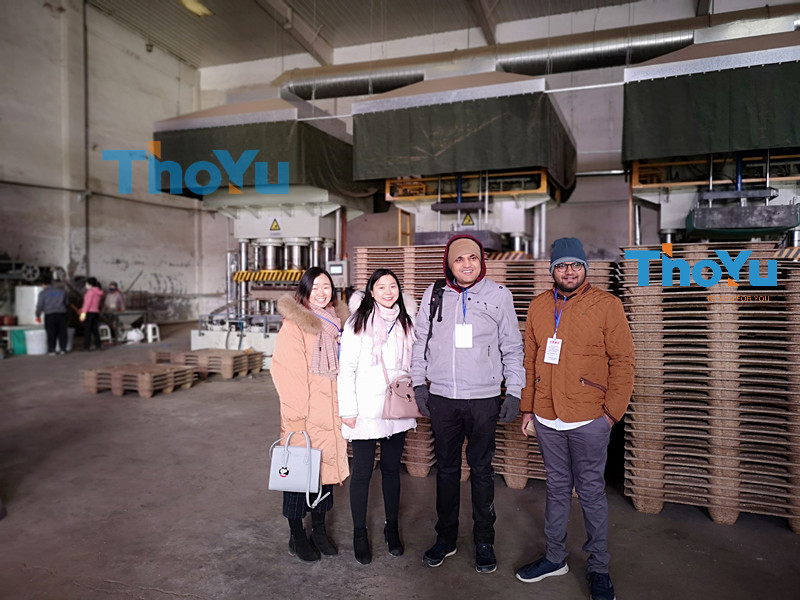 The company of Indian customers involves in the woodworking industry. So, there are a lot of leftover wood materials in their woodworking factory. Raw materials are sufficient for them to be produced pressed wood pallets. At the same time, they want to build the automatic presswood pallet product line. They also were interested in pallet block machine.
On the morning of January 16th, we had a visit to the production of pressed wood pallet in Wuzhi factory with our Indian customers. The customers compared the raw materials, inquired and tested the dynamic and static load of the presswood pallets. Meantime, our Indian customers also asked the condition of the glue usage, the processing process of the pressed wood pallets, the working of pressed wood pallet machine and so on. Then we went to visit our production workshop of pressed wood pallet machine.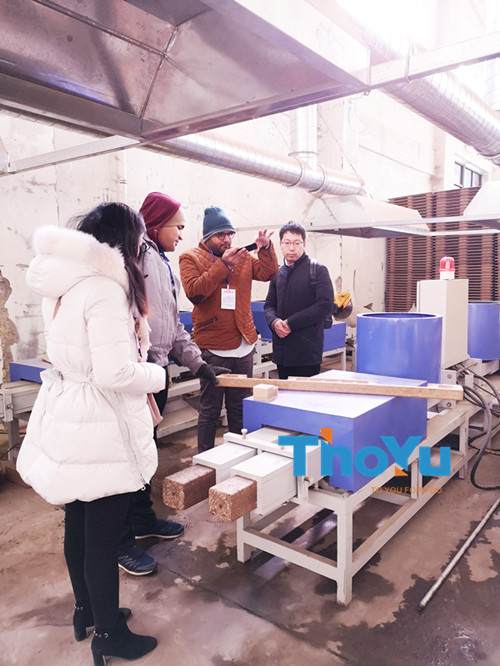 Our engineer explained to our customers the construction, installation, and mold replacement of pressed wood pallet machine. It happened that there were two sets of new presswood pallet machines in the workshop which had just been made for the other Indian customers. The customers were very happy and climbed to the top of compressed wood pallet machine to check the machine. Thus, the Indian customers were very satisfied with the quality of our compressed wood pallet machines.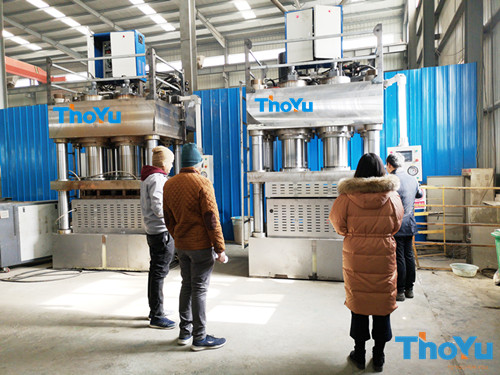 After lunch, we took our customers back to our office. Indian customers took out the raw materials and their finished products. Our engineer made a specific analysis according to the customer's situation. And our engineer also explained to our customers, such as how to make better use of different raw materials, and how to use our pressed wood pallet machines to make the finished products. The customers from India are very satisfied with our suggestions, and appreciated ThoYu's professionalism.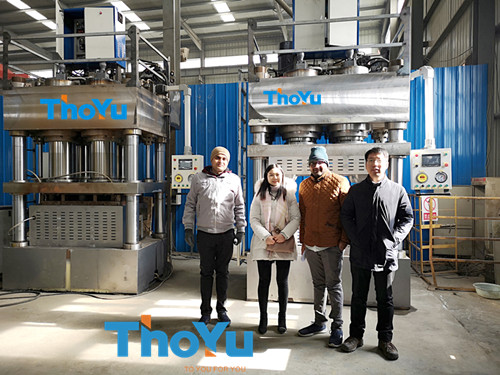 In addition, we also showed the automatic production line of pressed wood pallet and pressed pallet block. The labor is relatively cheap for the Indian customers, but they said they would also consider the automatic pressed wood pallet production line, because they believe in our expertise. We believe that ThoYu will provide all customers with satisfactory solutions of pressed wood pallet and pressed pallet block production.
What's more, there is one detail, we learned that the customers from India are vegetarian. So we made preparation in advance, and specially arranged a vegetarian restaurant for our customers. Our Indian customers ate happily and learned to use chopsticks.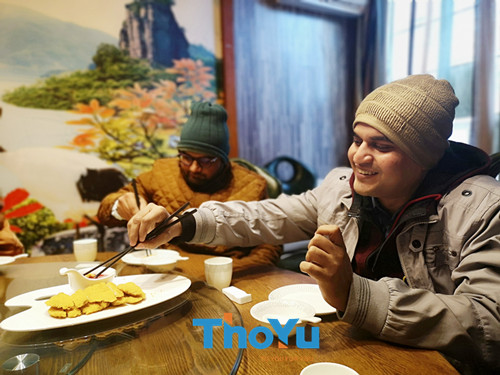 ThoYu is warmly welcome to your visit and cooperation.
If you want to get more information, please contact us via email at [email protected].